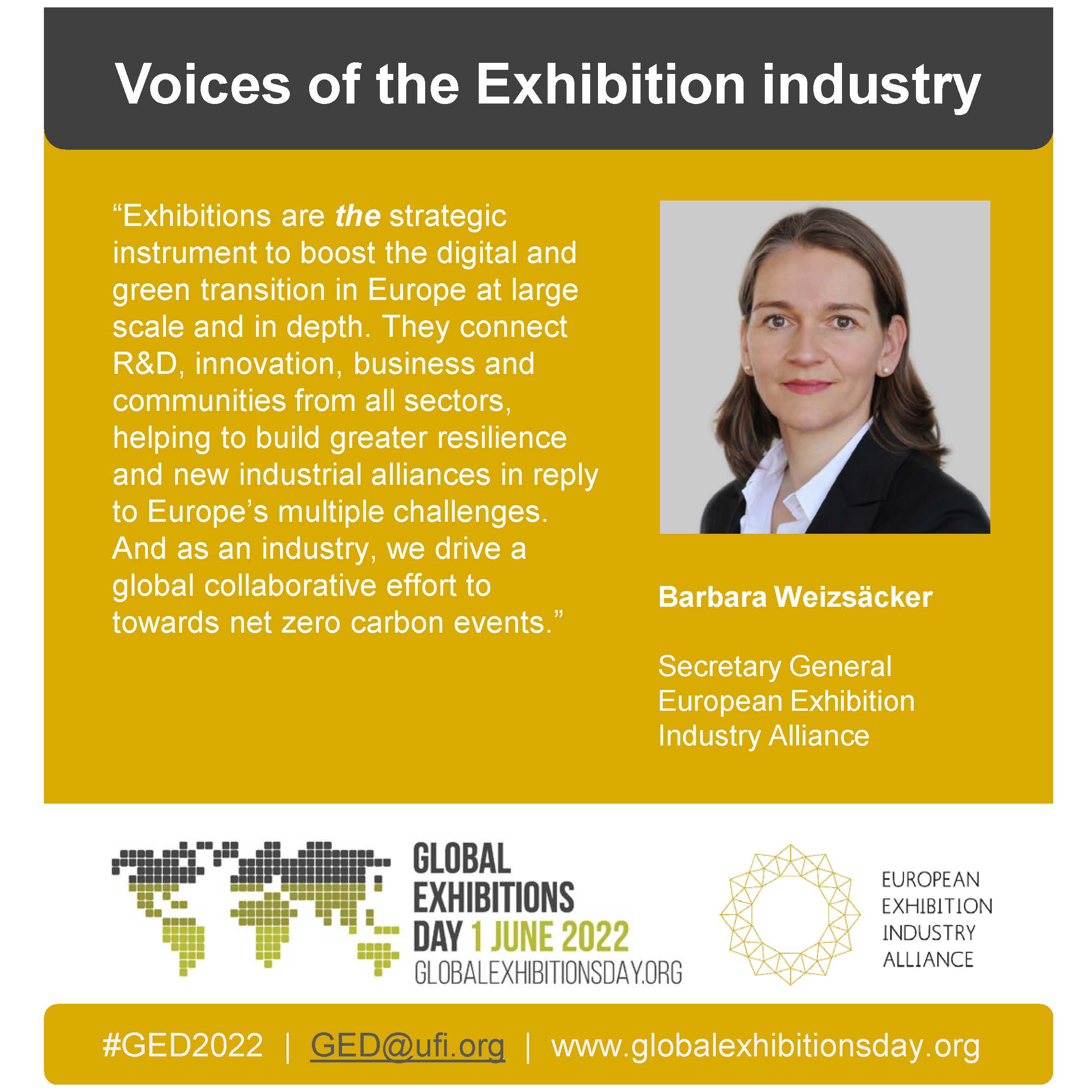 GLOBAL EXHIBITIONS DAY 2022
The 2022 Global Exhibitions Day highlights the irreplaceable value of physical exhibitions and face-to-face business events in creating platforms
for economic growth, recovery and the digital and green transition, as well as being the perfect occasion to network and meet new people.
Meeting in person creates trust, the basis for co-operations and business deals. Exhibitions are an effective and sustainable way of doing business, especially for SMEs.
As COVID-19 restrictions have ended, the industry anticipates a strong and quick recovery, despite new uncertainties and challenges.
As an industry, we know and have proven that we can operate business events safely.
Exhibitions contribute to a sustainable world as they can reduce multiple travel, have the power to change patterns of consumption and behaviour. Venues and organisers place emphasis on social responsibility and have demonstrated their commitment to having a positive impact on local communities. The "net zero carbon events" initiative paves the way to carbon neutrality.
Last but not least, our enthusiastic workforce drive this business: exhibitions offer a variety of career opportunities in a vibrant industry. We offer a fast-moving environment that empowers human contacts.
Find more information here: #GED2022