GLOBAL EXHIBITIONS DAY 2023
Happy Global Exhibitions Day 2023! Let's increase the visibility of the Exhibition Industry regionally and on a global scale together. Our this year's theme: "We run the meeting places and marketplaces for everyone".
Key Campaign Pillars:
We serve industries by facilitating contacts between exhibitors and visitors so they can showcase products and services, develop contacts and business, develop reputation and promotion. Industries need events for their development.
Events also deliver strong economic and social benefits towards the territories where they are held, in terms of jobs and tax income.
On the environmental side, exhibitions are a sustainable way of doing business: travelling to one place to meet several contacts not only saves time and money, it also reduces multiple travel.
While events needs to work on reducing their environmental footprint (cf. the Net Zero Carbon Events initiative) they also offer places to work on solutions to the climate crisis, and they can have meaningful collective impact, given their wide audience and reach.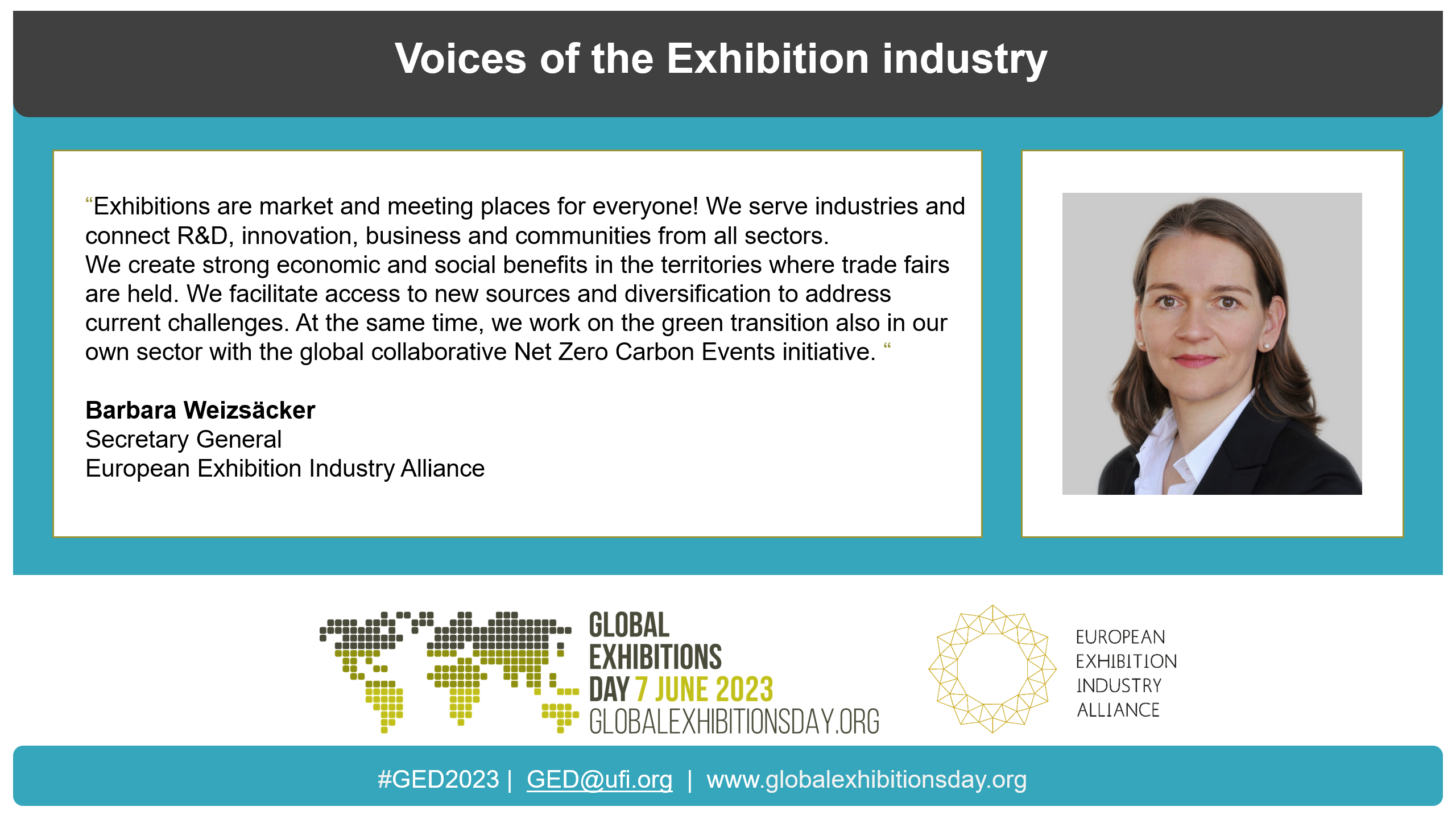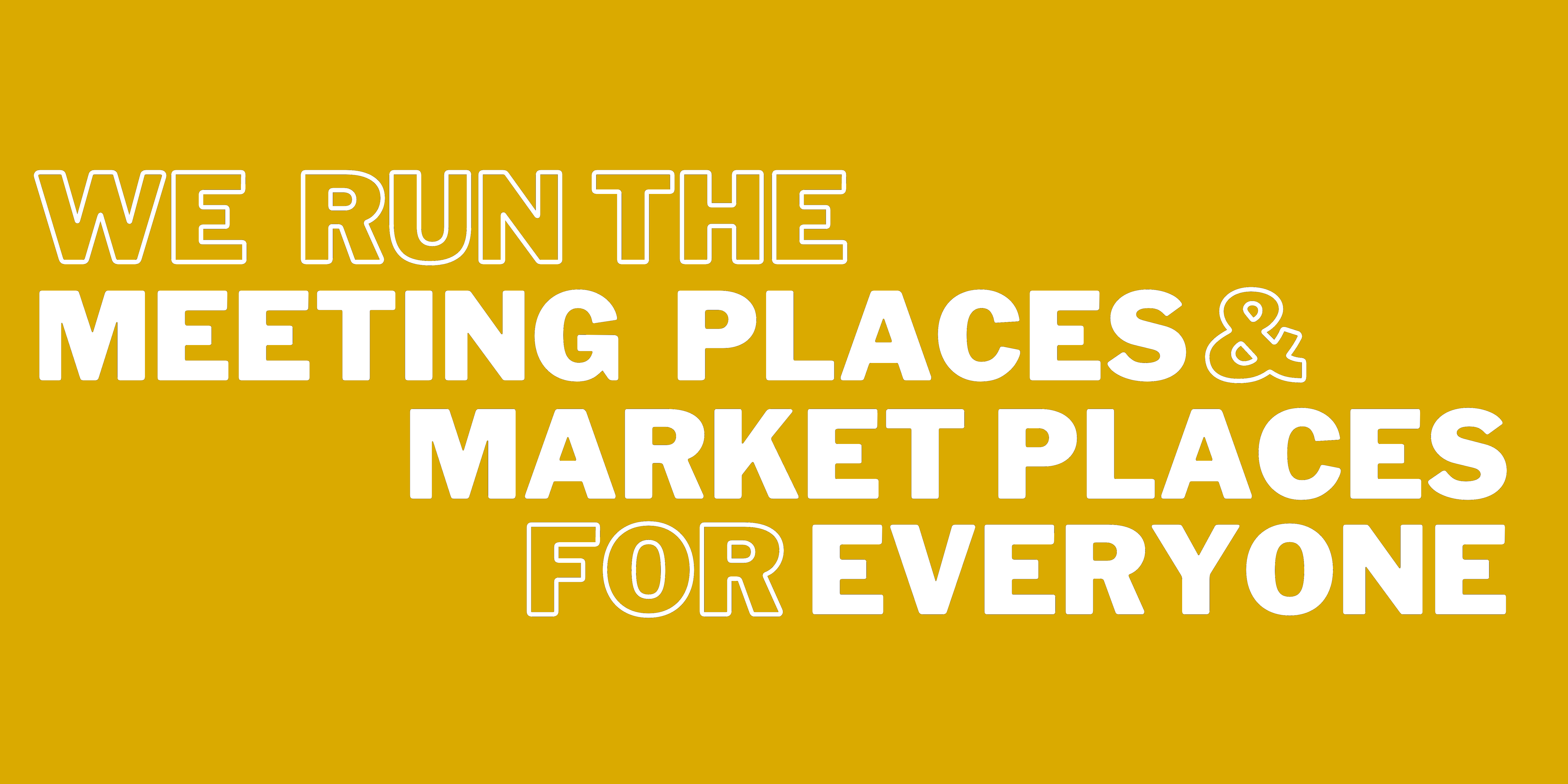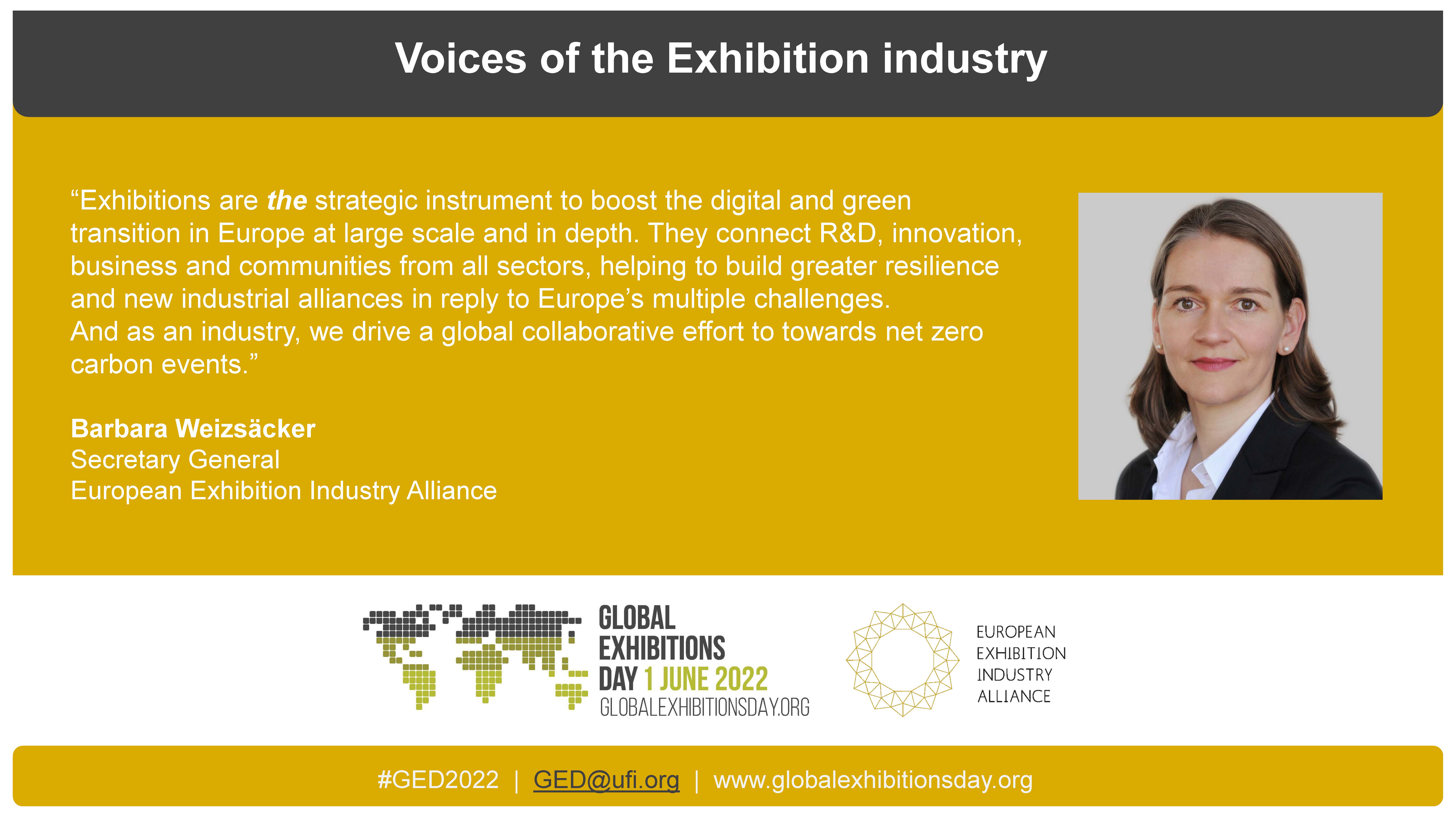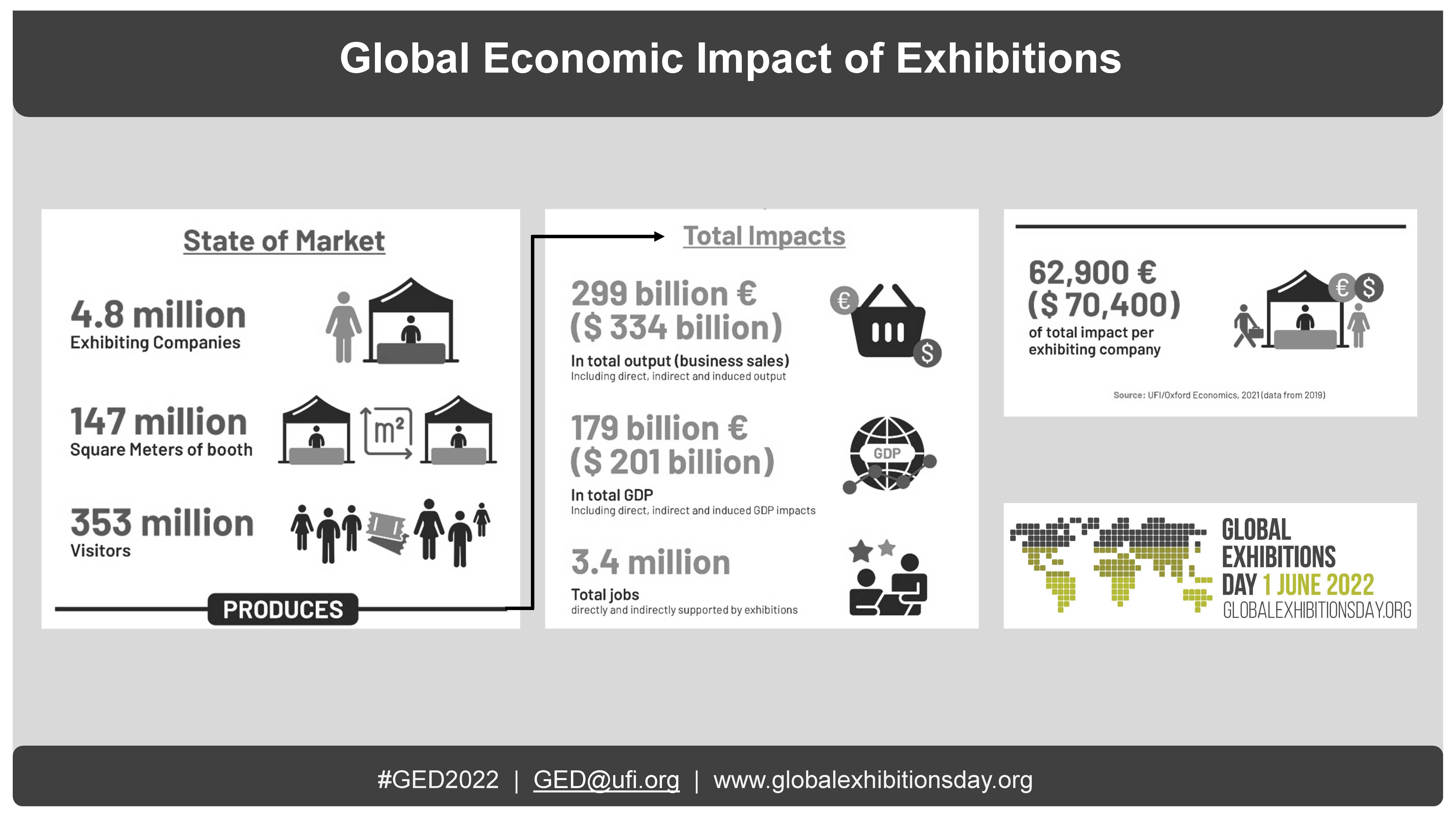 GLOBAL EXHIBITIONS DAY 2022
1st June 2022 is Global Exhibitions Day!
The 2022 Global Exhibitions Day highlights the irreplaceable value of physical exhibitions and face-to-face business events in creating platforms
for economic growth, recovery and the digital and green transition, as well as being the perfect occasion to network and meet new people.
Meeting in person creates trust, the basis for co-operations and business deals. Exhibitions are an effective and sustainable way of doing business, especially for SMEs.
As COVID-19 restrictions have ended, the industry anticipates a strong and quick recovery, despite new uncertainties and challenges.
As an industry, we know and have proven that we can operate business events safely.
Exhibitions contribute to a sustainable world as they can reduce multiple travel, have the power to change patterns of consumption and behaviour. Venues and organisers place emphasis on social responsibility and have demonstrated their commitment to having a positive impact on local communities. The "net zero carbon events" initiative paves the way to carbon neutrality.
Last but not least, our enthusiastic workforce drive this business: exhibitions offer a variety of career opportunities in a vibrant industry. We offer a fast-moving environment that empowers human contacts.
The global exhibition industry is of major economic importance
Exhibitions, commonly referred to as trade shows or fairs, have a simple purpose:
bringing industries together to build community and create supply chain opportunities.
But the industry itself is not a simple one at all: with over €493 ($551) billion in business sales for attendees, exhibitions have an incredible impact on our global economy.
In addition, expenses of visitors and exhibitors generate a total impact of €299 ($334) billion for both the value chain of the exhibition industry (organisers, venues and service providers) and the tourism related activities (accommodation, food and travel).
Trade shows have developed into far more than booths displaying product—they have become marketplaces amplified by educational opportunities, innovation launches, and data-driven qualified lead retrieval opportunities, supported by social networking activities that unite valuable digital progress with the now-yearned-for magic of interpersonal connection.
3.4 million total jobs are directly and indirectly supported by exhibitions.